The latest match between Newcastle and Sale ended at 15-21, showing that Sale won the match.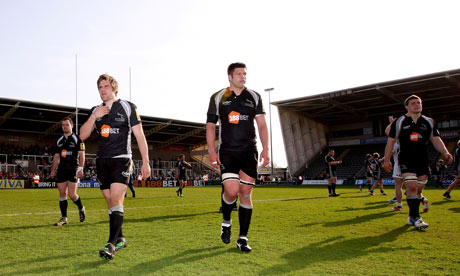 As a result, the Champions Cup position was secured by Sale as they obtained such a victory over Newcastle Falcons. Sale has been looking to get a victory so that their season finishes in style and they are able to secure a position in the Champions Cup. The game had an open start though. There were equal chances for Newcastle and Sale at the beginning.
The Newcastle team fought bravely with opponents like Danny Cipriani and David Seymour. Danny, even as it was his final appearance this season with the Sharks, put up a formidable defense.  The TMO interfered after kick off when a try was chalked off. Cipriani was able to add on more points, but Peter Stringer did not allow that to happen.
Falcons then bounced back in the game. Nili Latu tried to get a hat trick, but a driving maul led him to be grounded. The Sharks then had their go in twenty five minutes. Sam James nipped and tried to stretch out the lead. Newcastle tried to up their lead before the break came. Latu tried to be the man with the ball. He was successful in completing his hat trick after the second half ensued. This helped to level the proceedings somewhat. Delany tried to get in a kick again, but he missed. As a result Sale began to take off with their match.
The Falcons did not make it easy for their opponents. The problems that they created did deter their opponents. However, Sharks defended their team in a superb manner. In the end, the fans of both teams had a fantastic match to watch which is what they wanted. Newcastle having put in adequate effort was also enough for many.